Phil Gagliardi Electric Company offers a variety of electrical services for industrial facilities. Our experienced technicians are highly trained with strong capabilities and knowledge to keep your industrial equipment and facility running smoothly and efficiently. From wiring machines to new services, you can depend on us to get the job done right with our exceptional and professional service that exceeds expectations. Need help at home or in a commercial setting? We also offer residential electrician and commercial electrician services!
We serve all types of locations in the Kenosha and Racine area! Click below to get a FREE quote today!
Common Industrial Services Performed:
Wiring machines, single phase 120/240, three phase 120/208, and three phase 277/480 volts
Bus plugs
New services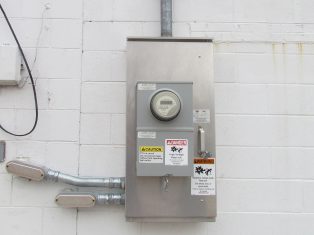 These guys are the best team ever!! They are true professionals. They were prompt, polite, extremely knowledgeable and worked very hard on helping to upgrade the electric in my 150 yo farmhouse. When they came across some obstacles and hurdles they never flinched and powered right through. They went above and beyond, I would highly recommend them to anyone for any service big or small. They are a 10-star team in my book!
As always, they are prompt professional and knowledgeable.
Alexander Karcher
20/08/2022
We've used Phil Gagliardi Electric twice - once for a re-wire of an older part of our home, and more recently for a renovation and panel upgrade. Phil was always great, and new ownership under Brandon has been no different. Brandon was with Phil for many years, and seamlessly took over the business and provided the same level of care and attention. On time completion, reliable, reasonably priced, and responsive to any concerns or problems. 5/5 recommend.
I am extremely satisfied with this company! The employees were on time, professional, polite and very neat! The new wiring and panels look fantastic! Highly recommend!
Katie Patterson
29/07/2022
They did work for a friend and they were very professional. They even did the work very quickly and proficiently. It's a good service
Great employees, great work
Excellent work. Prompt. Left work area clean when job was finished. Very professional.
Very fast response time to our electrical outage! Kind and professional service. I will return for other electrical issues